APACM Thematic Conference & IACM Special Interest Conference

Computational Engineering and Science for Safety and Environmental Problems
13-16 April 2014 / Sendai International Center, Sendai, Japan
About Sendai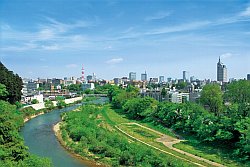 Sendai is a city with a population of one million, and is the political and economic center of Japan's Tohoku (northeast) Region. Although Sendai is a large city, it is known throughout Japan as a modern city in harmony with nature. The city possesses beautiful scenery, such as the Hirose-gawa River that runs through central Sendai, and the lush zelkova trees that line its streets. Greenery is especially abundant in the center of the city, which has tree-lined streets and parks. As a result, Sendai is called the "City of Trees."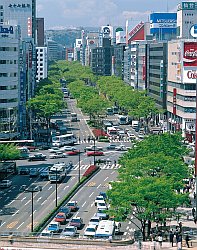 Sendai has many universities and is also well known as an academic city. Its universities and research institutes have been contributing to the development of the high-tech industry.
Sendai is located approximately 300 kilometers (180 miles) north of Tokyo on the Pacific coast of Honshu (the largest of Japan's four major islands). Sendai lies in the center of the Tohoku (northeast) Region, one of the seven major regions in Japan.
It takes about 1 hour and 40 minutes to reach Sendai from Tokyo on the Tohoku Bullet Train (Tohoku Shinkansen). Sendai also has regular flights to and from major domestic and international cities such as Narita International Airport and Kansai International Airport.